Dr. Melissa Lim
Dr. Lim the is the Co-Founder and Chief Medical Officer of Somnology, Inc. She is a board-certified sleep specialist with her own busy private practice in Redwood City, CA. She is the Medical Director of Redwood Pulmonary Medical Associates and Redwood Sleep Center, Inc. She is the clinical architect of the internet-based sleep center management software now hosted in many sleep labs across the globe, called Sleep Workflow. She attended Ohio State University College of Medicine, completed her internship and residency at Boston City Hospital/Boston University, and conducted her fellowship training at Johns Hopkins Hospitals and the University of California, San Francisco. Realizing the magnitude of sleep problems worldwide, she created the first version of MobileSleepDoc Pro mobile app in 2012 as a tool to help not only her own patients, but anyone with a smartphone who has trouble sleeping. A brand new version of the app was released in 2014, with continuous upgrades in store. After completing the design of the Plex® Sleep Scanner wearable device in 2015, she joined forces with business leader Patrick Yam to create Somnology, Inc.
Patrick J. Yam
Patrick Yam is the CEO, Chairman, and Co-Founder of Somnology, Inc. He joined founder Dr. Melissa Lim in early 2015 to build a premier sleep monitoring device enterprise assisting a global population afflicted with sleep disorders. Prior to teaming with Dr. Lim he was the CEO of Sensei Partners LLC, a Menlo Park, CA based private investment firm. His 25+ year career includes responsibilities as a macro economist, financial and technology executive, investment banker and advisor, and Institutional Investor with significant experience in company-building—his main passion. He has been a senior advisor to two sovereign nations on innovation and, entrepreneurship. A professional speaker and published author, he teaches and lectures on entrepreneurship at Santa Clara University's Leavey School of Business, where he is a Regent. Previously, he served as the first Dean's Executive Professor of Entrepreneurship and was a former faculty member of the Venture Capital Institute. He is associated with the University of California, Santa Barbara, where, as a UC Trustee, he was a member of the investment committee as well as a senior director of the Economic Forecast Project and a senior adviser to Beacon Economics, a national economic consulting firm. He has been responsible as the Chief Executive Officer building and operating enterprises in the investment, financial, technology and medical sectors. He received his MBA with distinction from Santa Clara University.
Key Partners
Working closely with our dedicated team of mobile app developers at Y Media Labs, we have created a new kind of mobile health app in MobileSleepDoc Pro. Already experts in building apps for the financial and educational sectors, Y Media is applying their formidable skills to create innovative mobile tools in health research and management. They are among the select group of app developers chosen by both tech giants as well as start-ups in Silicon Valley.
Council of Advisors
Lenny Mendonca
Lenny Mendonca is a director emeritus (retired senior partner) from the Washington D.C. and San Francisco offices of McKinsey & Company, a global management consulting firm. He is a senior fellow at the Presidio Institute. He is also an advisor to several entrepreneurs. Lenny founded McKinsey's U.S. state and local public sector practice. For many years Lenny led their knowledge development efforts overseeing the McKinsey Global Institute and the Firm's communications, including the McKinsey Quarterly. He served for a decade on the McKinsey Shareholder Council (its board of directors). Over the course of his career he helped dozens of government, corporate, and nonprofit clients solve their most difficult management challenges.
Lenny founded McKinsey's U.S. state and local public sector practice. For many years Lenny led their knowledge development efforts overseeing the McKinsey Global Institute and the Firm's communications, including the McKinsey Quarterly. He served for a decade on the McKinsey Shareholder Council (its board of directors). Over the course of his career he helped dozens of government, corporate, and nonprofit clients solve their most difficult management challenges.
Lenny is the Chair of Children Now, co-Chair of California Forward, and co-founder and Chair of Fusecorps. He is the Chair Emeritus of the Bay Area Council and their Economic Institute, and was vice-chair of the Stanford Graduate School of Business Advisory Council. He serves on the boards of Fidelity Charitable,New America,Western Governors University,The Committee for Economic Development, Common Cause, the Bay Area Science and Innovation Consortium, The Campaign for Business & Educational Excellence,The Educational Results Partnership,The College Futures Foundation,California Competes,The Opportunity Institute, Commonwealth Club and the Super Bowl 50 Fund. He is a member of the Council on Foreign Relations, the Board of Trustees for Junior Statesmen of America and the Advisory Boards of QB3 and The Public Policy Institute of California. He received his MBA and certificate in public management from the Stanford Graduate School of Business. He holds an AB, magna cum laude, in economics from Harvard College.
He received his MBA and certificate in public management from the Stanford Graduate School of Business. He holds an AB, magna cum laude, in economics from Harvard College.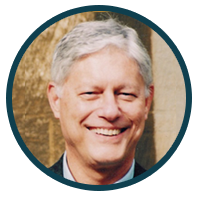 Jack Watts
Jack is a financial executive, industry leader and serial entrepreneur. He is a partner of The Portola Company and previously acquired or founded several platform companies. His companies include …
Flextronics: A global supplier of Electronic Manufacturing Services.
Portola Packaging: A leading international supplier of food and beverage closures.
Blue Mountain Minerals: The largest supplier of industrial limestone and dolomite in Northern California.
He graduated with a BS in Industrial Engineering from Oklahoma State University, an MBA from Stanford University and, Doctorate in Archaeology from Oxford University.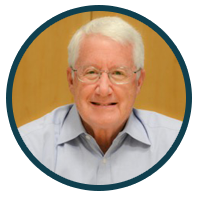 Chris Compton ESQ
Charles T. (Chris) Compton is a technology lawyer, based in Palo Alto, California. An early partner of Wilson Sonsini Goodrich & Rosati, P.C. he is globally recognized for his knowledge and experience on antitrust and alternative dispute resolution. While at Silicon Valley's Wilson Sonsini Goodrich & Rosati, P.C., Chris was a litigator and senior antitrust partner representing hundreds of technology companies, their employees and investors in state and federal courts, as well as arbitral tribunals, for over 30 years. He is a founding board member of the Silicon Valley Arbitration & Mediation Center. Chris is listed in Northern California Super Lawyers and has been named in Chambers USA: America's Leading Lawyers for Business and Best Lawyers in America. He has published in the Antitrust Law Journal, Corporate Counsel Outlook, and the International Business Lawyer, and taught at both the UC Hastings College of the Law and the Santa Clara University School of Law. Earning a J.D. from New York University School of Law, Chris was managing editor of the Law Review and a Root-Tilden-Snow Scholar. He graduated with a B.S. degree from the U.S. Air Force Academy and served as a Military Judge in the JAG Corps.
Max Sirenko
Max Sirenko manages strategy and growth at Mapbox, a geospatial startup backed by DFJ, Foundry Group, and Thrive Capital. Prior to this, Max was an associate with DFJ Growth, where he led investment analysis and due diligence across technology sectors, including DFJ's investments in Mapbox, Cylance, SpaceX, Anaplan and others. Prior to joining DFJ, Max worked in Citigroup's New York Investment Banking division where he focused on mergers, acquisitions, and initial public offerings for companies in the technology industry. While there, he worked to execute $29 billion in M&A and financing transactions.Max earned his BS in economics and computer science, with honors, from Duke University.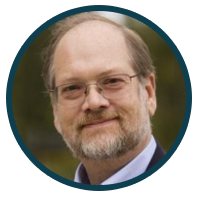 Donald Ross
Managing Partner Digital Health, Life Science Angels
Don Ross has worked in healthcare for over 35 years and has significant operating experience in software development, healthcare publishing, and diagnostics. In digital health, Don pioneered software for psychological testing and anxiety interventions, health risk appraisal, health behavior change, and blood pressure monitoring. Don subsequently co-founded a healthcare publishing company, funded it internally, and managed it for 15 years until acquisition. Specialty areas included allergy and asthma, skin care, psychopharmacology, and kidney health.
Don is co-author of two widely adopted textbooks (Nutrition and Discovering Nutrition), now in their 6th editions, and Coping with Tests, a software-based test anxiety intervention program. He also developed Travels with Cholesterol, which was recommended by NIH for patient education. Don has written and edited numerous articles that address an array of health topics, including nutrition, metabolism, psychopharmacology, and circadian rhythms.
Don is Board Director and Managing Partner Digital Health at Life Sciences Angels. He also is member and co-founder HealthTech Capital, member and former board director Sand Hill Angels, and member Sierra Angels. Don serves on several company boards, and his personal investments include digital health, social networks, diagnostics, medical devices, and software companies. He is an honors graduate from UC Berkeley (architecture).
David Gossack
David Gossack currently serves as Senior Commercial Officer and Commercial Minister at the U.S. Embassy in Seoul, Korea leading commercial and trade development in America's 6th largest export market since September 2014. He is a career member of the U.S. Senior Foreign Service.
Previously, he was Senior Commercial Officer at the U.S. Embassy in Jakarta, Indonesia, from July 2011 to July 2014. David was a leader of US commercial engagement in China for 7 years from 2003 to 2010 where he was Principal Commercial Officer at the U.S. Consulate General in Shanghai and in Beijing. His other assignments included 7 years of work at the U.S. Embassy in Tokyo, Japan and 4 years in Bangkok, Thailand. He has frequently advised US firms on market access strategy in these countries and is recognized as an expert on U.S. Asia trade relations and doing business in Asia..
Earlier in his career, David served as Legislative Counsel to U.S. Senator Spark Matsunaga of Hawaii during his Chairmanship of the Senate Finance Committee's Subcommittee on International Trade. An attorney, David subsequently practiced international trade and business law in a Washington, DC firm for several years. He also held positions at the Department of State and the Office of the U.S. Trade Representative in Washington.
He is the recipient of numerous awards from the Department of Commerce including its Gold Medal Award, the agency's highest award in recognition of professional achievement for his work in advancing market access for American healthcare firms in the Japanese market. He also was recognized by the American Chamber of Commerce in Japan for his work. In Korea he has organized and chaired two US-Korea Healthcare Industry Dialogues. In China, he created and organized China's first International Food Safety Conference in 2007 and was frequently engaged with the Chinese government and with Chinese healthcare firms to discuss market access, reimbursement and business development matters.
David is a graduate of Stanford University and the School of Law at the University of Washington and is a member of the Washington State Bar Association. He is a native of San Jose, California. He speaks, with varying degrees of fluency, Indonesian, Chinese, Japanese, French and Spanish.
Evelyn Dilsaver
A CPA at Ernst, Evelyn spent the first 17 years of her career in the audit and finance function as Controller for a bank and for Charles Schwab and as CFO and Chief Administrative Officer for U.S. Trust, a wealth management firm. She was given the opportunity to hone her skills in marketing, business development, strategy, M&A and product development, culminating in the role of EVP of Charles Schwab, member of the Management Committee and President and CEO of Charles Schwab Investment Management, responsible for over $200 Billion in assets and over $1 Billion in revenue.
Recognized in the community for her leadership, she has received San Francisco Business Times "100 Most Influential Woman" award, 2003-2009, and SF Business Times "Outstanding Director", 2014. In 2016, she received an Honorary Doctorate in Humane Letters from Cal State University East Bay.
Evelyn has served on several public and private boards and currently serves as Audit or Compensation Committee Chair on public company boards Tempur Sealy (TPX) and Health Equity (HQY); large private companies Blue Shield of CA, global consulting firm Protiviti, a private REIT and leadership roles in several non-profit boards, including as Vice-Chair of The Commonwealth Club and the Blue Shield Foundation, Co-Chair of Women Corporate Directors Advisory Board and board member of the NACD NorCal chapter. She formerly served on the boards of Long Drugs, Tamalpais Bancorp, Aeropostale (teen specialty clothing) and High Mark Funds. She is a graduate of CSU East Bay and the Stanford Senior Executive Program.
Irene Bueno
Irene B. Bueno, co-founder and partner of NVG LLC, a government relations firm based in Washington, DC.
Ms. Bueno, a former official in the Clinton Administration, was Special Assistant to the President in the White House Chief of Staff's Office and on the Domestic Policy Council. Prior to her White House posts, Ms. Bueno was a Deputy Assistant Secretary for Legislation at the United States Department of Health and Human Services. She served as a Legislative Assistant for Senator Alan Cranston (D-CA) and Congressman Edward Roybal (D-CA).
Ms. Bueno is a leader in the Asian Pacific Islander American community. She has served as a Board member of the Asian Pacific American Institute of Congressional Studies (APAICS); the former Executive Director and a current Board Member of the Asian American Action (AAA) Fund, a political empowerment organization; and a former member of the District of Columbia Commission on Asian Pacific Americans.
Ms. Bueno is a graduate of the University of California, Berkeley and the Hastings College of Law. She is a member of the California and District of Columbia Bars. Among her many accomplishments she was selected to participate in the Coro Foundation Fellows Program in Public Affairs, a leadership program.
Kenneth P. Moritsugu
Dr. Kenneth Moritsugu is the President and Chief Executive Officer of First Samurai Consulting, LLC, a firm specializing in health consulting focused on public health systems and policies, "putting the patient at the center of everything we do."
Dr. Moritsugu is the former Vice President for Johnson & Johnson's Diabetes Solutions Companies, and former WorldWide Chairman of the J&J Diabetes Institutes (JJDI). He retired from J&J in 2013.
Rear Admiral Moritsugu was the Acting Surgeon General of the United States, in 2002 and again from July 2006 until his retirement from the Commissioned Corps of the United States Public Health Service (USPHS) in September 2007. A career officer in the USPHS for 37 years, he served as the Deputy Surgeon General of the United States from 1998.
Dr. Moritsugu earned a Medical Doctor degree from the George Washington University School of Medicine in 1971, and a Master of Public Health in Health Administration and Planning from the University of California, Berkeley, in 1975.
Dr. Moritsugu is Board Certified in Preventive Medicine; holds Fellowships in the American College of Preventive Medicine, the Royal Society of Public Health, the Royal Society of Medicine, and the National Academy of Public Administration; and is a Certified Correctional Health Professional.
John Matheny
John Matheny serves as SVP and Head of Platform Engineering at Oath, a Verizon subsidiary of media and tech brands including Yahoo, AOL, Tumblr, HuffPost, and TechCrunch. He brings expertise in software, product, and business leadership to his role at Oath, leaning on extensive experience in full-stack engineering, platforms and cloud services, and mobile and consumer device software. Matheny's career, spanning four decades across major technology companies and high-growth startups, has consistently married his propensity for driving product and engineering innovation with a knack for cultivating and motivating high-functioning, talent-rich teams.
A versatile technology executive, Matheny built diverse, high-performance teams in his role leading global talent acquisition at Yahoo. Also at Yahoo, he served as head of engineering for both the publishing and search product divisions.
For search, Matheny optimized the products and business through experimentation and integration of content and ads from Google, Microsoft, and Yahoo. Additionally, he drove the transition from legacy products and platforms to a consolidated frontend tech stack, next-generation platform technologies, and a fresh user experience across devices, markets, and partners.
While responsible for Yahoo's publishing products, Matheny led a consolidation effort that improved speed of execution and product quality, enabled streaming content, launched native ads, and introduced new desktop and mobile experiences.
Prior to his tenure at Yahoo, Matheny served in senior leadership roles at Microsoft and WebTV Networks; he co-founded Streetlight Software, the first company to specialize in location-based services for mobile devices; and, he also worked for companies including Apple and Sun Microsystems. Matheny holds a BS in Computer Science from the University of Minnesota.
Matheny is equally at home in the startup environment and running $1B businesses inside Fortune 100 companies. He is committed to helping people and businesses grow, develop, and reach their full potential.